Mikhail Assafov
Senior Project Assistant - OSCE Programme Office in Astana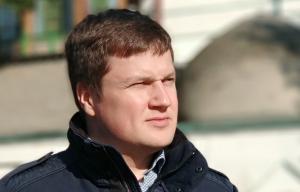 I come from a small town north of Kazakhstan's capital and I never dreamed of becoming a cog in the wheel of the OSCE's field mission. By virtue of my diligence and perseverance I received a presidential scholarship to study abroad in the United States of America where I focused on issues relevant to armed conflicts, international security and terrorism. Those were the key topics to which I aspired to dedicate my career. I graduated in 2010, when Kazakhstan was the Chair of the OSCE. I have been a part of the Organization's politico-military dimension since 2010. I can proudly say that it is my dream job.
As an intern at the Kazakhstan's Ministry of Foreign Affairs I was fascinated by the OSCE's three-dimensional approach to security, which I thought was very unique specifically in Central Asia, where activities of the Organization in all three dimensions are equally important. While assisting the Kazakhstan Chairmanship's Task Force, I had the opportunity to contribute to some of the joint activities of the Ministry and the Organization. This is when I had direct interaction with the staff members of the OSCE Centre in Astana (now Nur-Sultan) and was able to join a team of highly qualified professionals. 
My job gives me limitless opportunities for professional development, self-education and networking, as well as for enhancing my abilities in creative implementation of project activities in a multi-cultural environment. However the most important aspect is being able to meet and interact with very intellectual, emotionally intelligent, highly professional individuals from across the globe.
Our employees have the opportunity to not only develop competencies in the area related to one's dimension, but also through cross-dimensional activities that expand our professional knowledge beyond our day-to-day portfolios. The OSCE also provides solid hands-on experience in project management at the national and international levels. It also has very straightforward and clear-cut rules and regulations, which create an efficient framework for the performance of duties. 
The OSCE provides great conditions for its employees, especially those with children. The Organization allows for flexible working hours and other benefits which do not come at the expense of its efficiency. You are also encouraged to use your time efficiently, develop your planning skills and project management abilities. For me, this leads to a well-balanced work and personal life.   
I'd recommend to anyone considering international civil service to be ready for a very unique, exciting and enlightening journey. While working for an international organization is not always easy,  it allows for personal and professional  growth. International organizations like the OSCE provide an opportunity for you to learn from professionals from multiple countries, cultures and backgrounds. Be yourself and show your individuality - those are the building blocks of the Organization and something that makes the OSCE in particular a very distinctive place where to work.