Nuraddin Murshudlu
Economic Officer - OSCE Programme Office in Dushanbe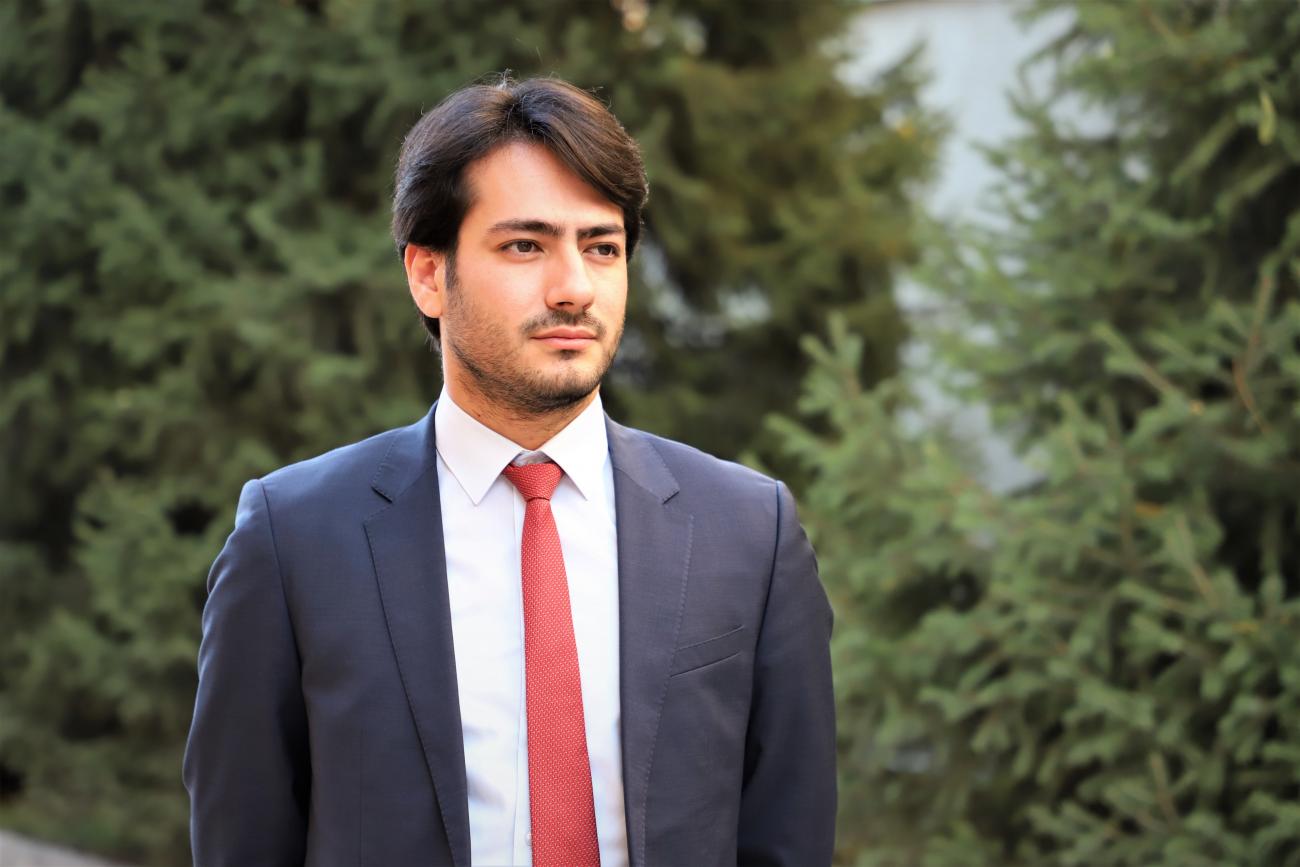 I started my civil servant career with short-term contracts at UNESCO and at the State Oil Company of my home country of Azerbaijan. In 2016 I joined the Office of the Co-ordinator of Economic and Environmental Activities as an Intern. While at OCEEA in Vienna, I enhanced my knowledge of the work of the OSCE, particularly in the second dimension. Later, I was offered an opportunity to stay with OCEEA,  which gave me exposure to  a variety of new areas such as combating corruption, anti-money laundering, trade and transport facilitation. From Vienna, I transitioned to the OSCE Programme Office in Bishkek, which is one of the OSCE's 16 field operations.  At POiB, I organised high-level conferences on e-business to promote B2B and B2G interaction on national and international levels. I was also responsible for maintaining close co-operation with national partners and supporting colleagues with the implementation of projects in various fields.
My background closely interlinks with my current job. At university I learned the basics of Economics and International Relations and was motivated to continue further with Global Political Economy, where we focused on the role of international organizations, NGOs and enterprises in the economic development of emerging countries. I am fascinated by the interaction between economic and political forces from the international perspective.
In 2019 I joined the OSCE Programme Office in Dushanbe as an Economic Officer. I have always wanted to focus my career in the field so pursuing other opportunities at OSCE field missions was on top of my mind. I truly believe that our field operations are the main "treasures" of the Organization. It is in places like the Balkans, South Caucuses and Central Asia where the Organization can make direct impact on participating States by  being a supportive force for change and positive results working closely with the host country. Economic development is one of the main cornerstones of any stable state, that's why the comprehensive approach to security espoused by the OSCE is holistic and focuses on the interplay of security, economic investment, climate, well-being and many other factors. Being part of the OSCE Programme Office in Dushanbe motivates me to learn new things and it is a privilege to put my experience, knowledge and skills to the service of the Organisation and the host country.
The OSCE social media pages and website also provide relevant information on valuable opportunities for potential applicants. In 2018, I was one of the participants of the first OSCE Talent Acquisition Programme organized by the OSCE Secretariat and sponsored by the Italian Chairmanship. During this event, a group of 20 professionals from less-represented participating States were invited to learn about the Organization and its mechanisms of action across participating States, as well as learn how to submit better job applications and practice for competency-based interviews. The Programme made me more confident and better prepared in writing my CV, application form, motivation letter and ready for the interview process.
I see the OSCE as a unique organization in the international civil service sector where 57 countries exchange views, discuss important issues and share best practices. The Organization's role in bringing 57 participating States closer to each other while addressing issues together with a common approach is something that makes it very attractive to work here.  For anyone interested in pursuing opportunities at the OSCE, I would say it is totally worthy it, especially because of its diverse areas of work. I would encourage anyone interested to check our opportunities online.