Martin Grna
Human Resources Officer - OSCE Presence in Albania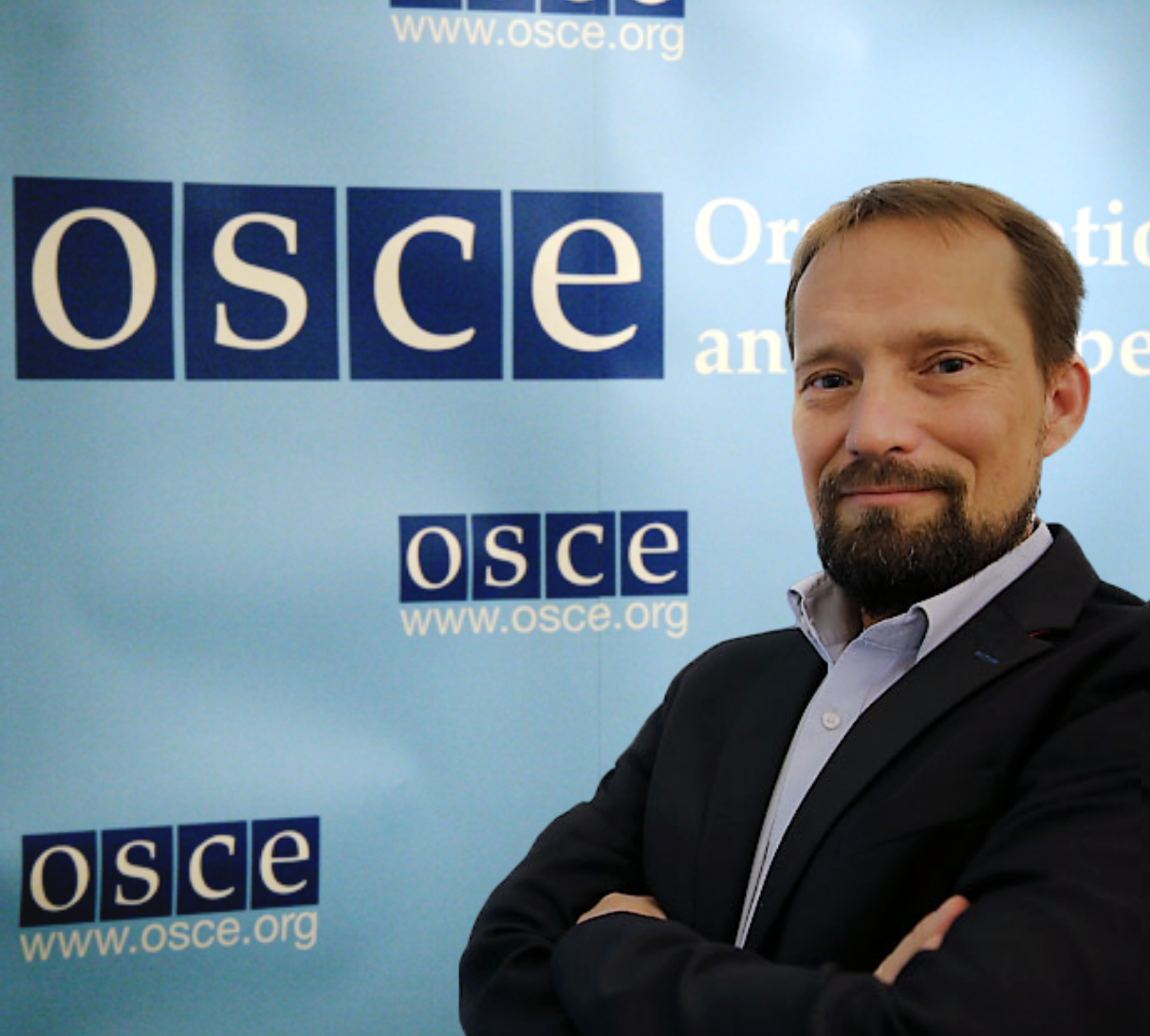 As Human Resources Officer since 2017, I have been responsible for a wide spectrum of HR topics at the OSCE Presence in Albania. My background is in legal studies, which I completed in Vienna, Austria, while simultaneously working in tourism and gastronomy. I believe these experiences were critical to my "customer service" approach in handling HR issues. I switched my focus to Human Resources in 2005. Since then I have worked in many areas, including as HR Country Manager for Austria and Switzerland at a globally active Transport and Logistics company. Just before joining the OSCE,  I served as a UN volunteer in Lebanon for 2 years. My diverse career experiences have provided me a solid basis for the challenges in supporting the Mission members at the OSCE Presence in Albania.
In addition to administrative and programmatic supporting posts, we mostly recruit international and national project managers that have a particular specialisation and programmatic experience in Rule of Law, Law enforcement, Democratization or Good Governance. These are the focus of the mandate of the Presence in Albania. Beyond fixed-term positions, we also have a large number of international and national consultancy opportunities, which cover the wide range of expertise we need to support project implementation. 
The Presence in Albania provides a pleasant, yet professionally challenging working environment. While diligence and professionalism are paramount in international civil service in general, the work in the Presence often requires creativity and thinking out of the box to ensure a successful implementation of our mandate, due to limited resources. Working with a mix of international civil servants and national professionals also demands emotional intelligence and resilience as well as initiative-taking and proactivity, which are essential competencies we look for in our applicants. 
The OSCE is a challenging and emotionally rewarding work environment. While working here, I feel that I while I learned to be more self-sufficient, I also counted with the support of talented colleagues to achieve our goals. I particularly enjoy the level of responsiveness in crises situations that the OSCE demonstrates repeatedly.  The calculated pragmatism applied to overcome difficulties and the challenges that working at the Organization entails in addition to the international, intercultural and results-oriented work atmosphere makes this a great place to work.
Whichever position you apply for, do a series self-assessment against the minimum requirements and even more importantly against the duties and responsibilities expected for the position. Prepare meticulously for interviews and use our resources such as our online tutorials available at jobs.osce.org/webinars.  Do not let unsuccessful applications discourage you as competition is very high. However, be aware that candidates do not move forward in the process just for meeting or surpassing minimum requirements. It is the role of HR to submit everyone who meets the minimum requirements, but decisions on who will be invited for further assessments and  interviews are up to the hiring managers and board members.  Keep trying for we have opportunities in many locations across the OSCE region.  
For information on opportunities at the OSCE Presence in Albania, follow Martin on LinkedIn