Kieran O'Reilly
Monitoring Officer - OSCE Special Monitoring Mission to Ukraine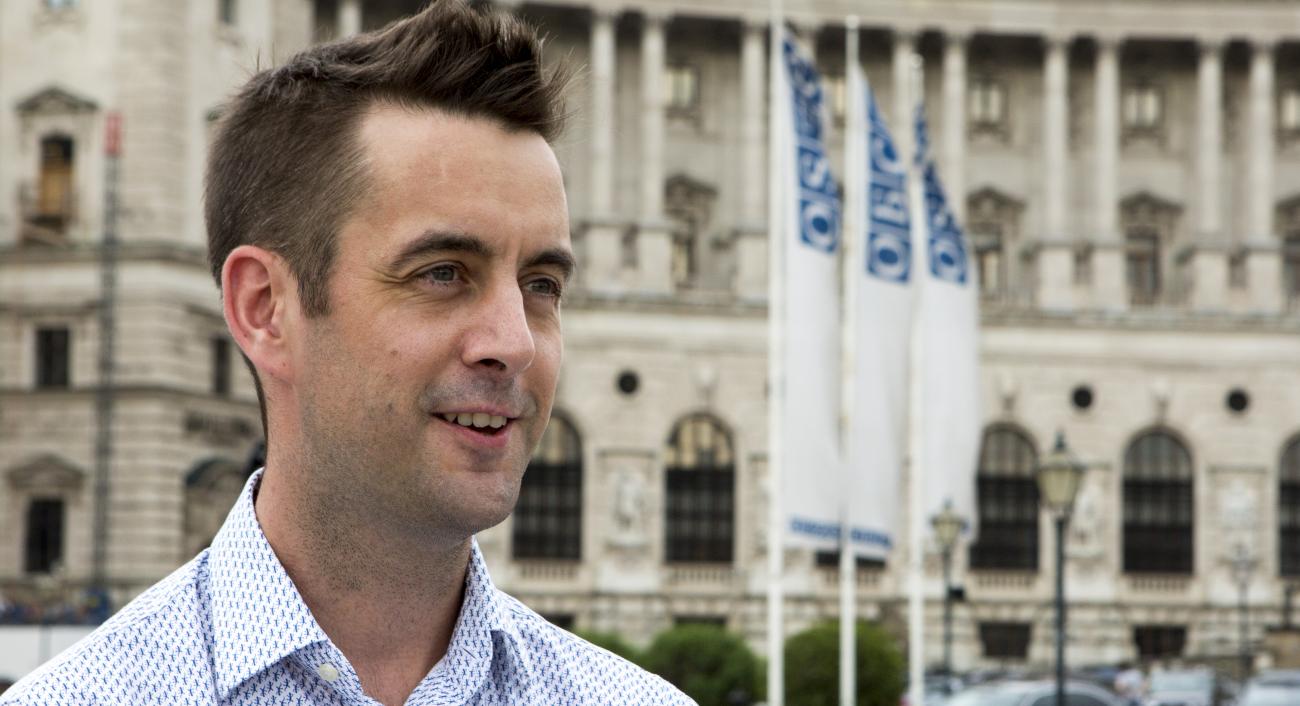 One thing that attracted me to the OSCE was the opportunity to continue working in a multicultural environment, with people from so many different participating States with a variety of knowledge and experience. In the Special Monitoring Mission, we have a mix of military, police, and civilian backgrounds, and that makes for a really interesting work environment - I've learned a huge amount from my colleagues. The difference between working in a small human rights NGO and at an organization like the OSCE is that you have different approaches to very similar issues and you have access to different stakeholders in different ways. You interact in different ways – it's not adversarial.
A typical day's work involves a security brief in the morning, where we get updates on activity in our area. We get assigned a patrol – I work in a security group with a really fantastic small group of professionals. We then go out into the field; in Mariupol, we patrol both government controlled areas and non-government controlled areas, so we cross the line of contact three or four times a week in my particular patrol group. We cross countless checkpoints, and interact with armed personnel. We then interact with people living in towns and villages along the line of contact, on both sides. It's challenging both mentally and physically. It's at times dangerous, and despite us being very aware of our security needs, it's a situation that is ever-changing.
As difficult as it is for us, we are working with and trying to help people who are deeply traumatized. They're living close to the contact line; they have been exposed to sometimes daily shelling and shooting. Their lives have been completely disrupted, their property has been destroyed, and in some cases they have lost family members. So I think there's no underestimating the difficulty of that work on a long-term basis, and of working with people in those situations.
The Special Monitoring Mission monitors and reports on what we see. At times the results are not evident to others, but when you're involved in the work you do see that there are results from it. So often after a long patrol, we've reported on something, and then that information made it into our daily report; this information has then drawn the attention of the 57 participating states, national media, and other international organizations in the area. We know that if we hadn't been there, and reported on what happened, they would not have known about it.