Cristina Finch
Head of Tolerance and Non-Discrimination - OSCE Office for Democratic Institutions and Human Rights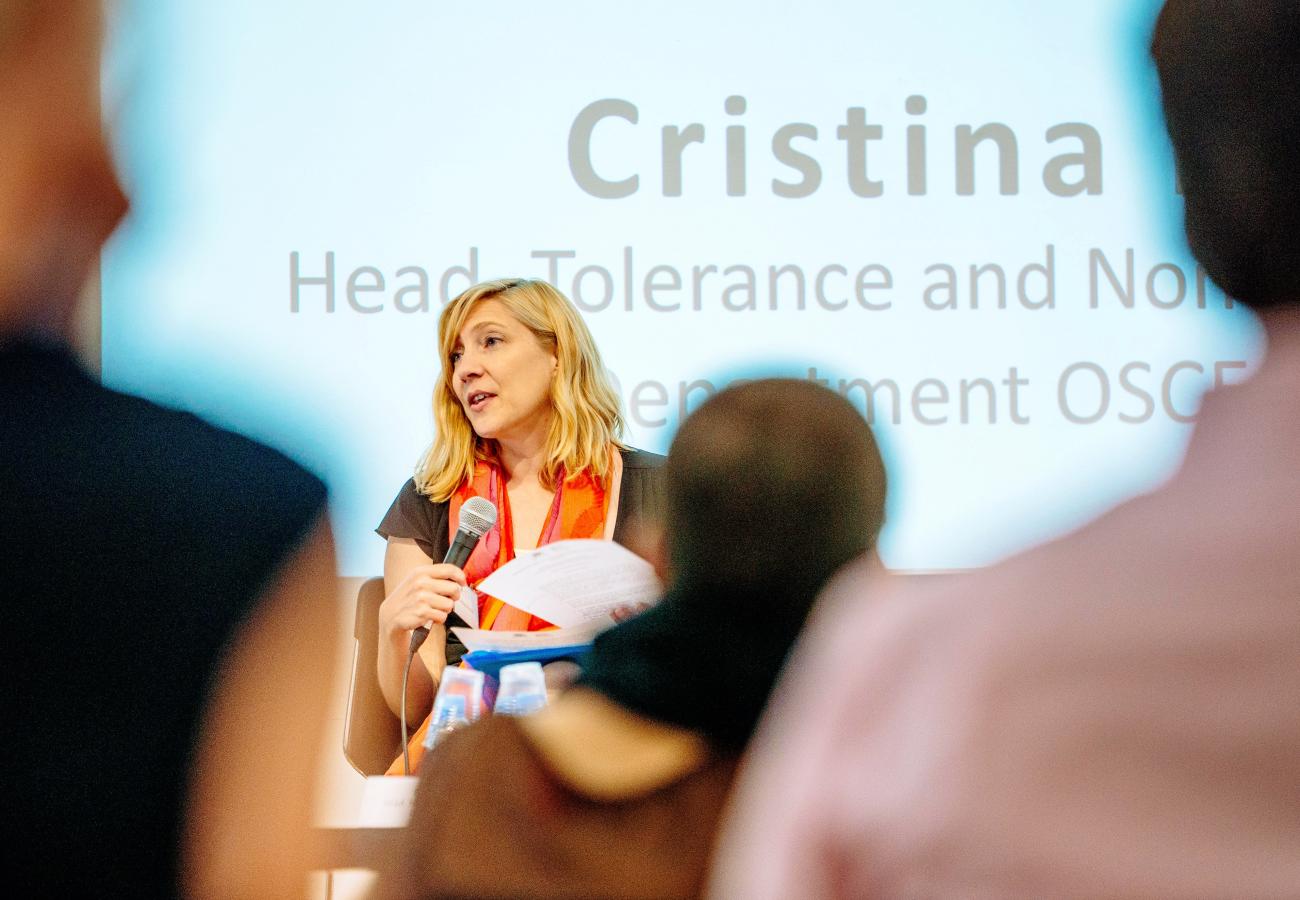 I have a Bachelor of Arts in political science and a Juris Doctor.  I am also a former adjunct law professor at George Mason University School of Law where I developed and taught the first class offered at the school on Sexuality and the Law. My commitment to working for organizations that make a difference and my professional experiences in human rights drove my interest to join the OSCE's Office for Democratic Institutions and Human Rights in Warsaw, Poland.
Before joining the OSCE, I was the Managing Director for the Identity and Discrimination Program at Amnesty International USA (AIUSA) where I led the organization's efforts to pass legislation and policies to advance women's human rights; economic, social and cultural rights; and to support women's human rights defenders.  Prior to joining AIUSA, I served as Senior Counsel to the Human Rights Campaign where I provide legal and policy advice, and built and worked in coalitions to advance LGBT rights, specifically around the issues of hate crime, repeal of the U.S. military's "Don't Ask, Don't Tell" law and equal access to family and health services.  I have served as Legal Counsel to the Congresses of both the United States and the Republic of Palau; providing legal advice, negotiating international agreements and drafting legislation.
In 2014, I became the head of the Tolerance and Non-Discrimination Department at ODIHR in Warsaw.  In my current position, I have the opportunity to make strategic decisions about how best to fulfil ODIHR's mandate on tolerance and non-discrimination issues.  I am dedicated to making progress in the struggle to end hate crime and all forms of discrimination and consider it an honor to be able to work on these issues in the world's largest regional security organization.  ODIHR is truly a center of excellence when it comes to hate crime prevention and response.
If you are interested in any aspect of the OSCE's comprehensive approach to security, I would definitely recommend that you look to us as an employer.  The OSCE offers  amazing opportunities to work with experts from across North America, Europe and Central Asia and to be exposed to a wide range of subject matters beyond your current field.  Working for an IGO is much different than my earlier work within civil society and has been an incredibly valuable experience for my career.  I was also drawn to the OSCE's stated commitment to gender equality and diversity and hope that this leads to gender parity at all levels of the organization.