Adrià Tappi González
Junior Professional Officer - OSCE Mission to Serbia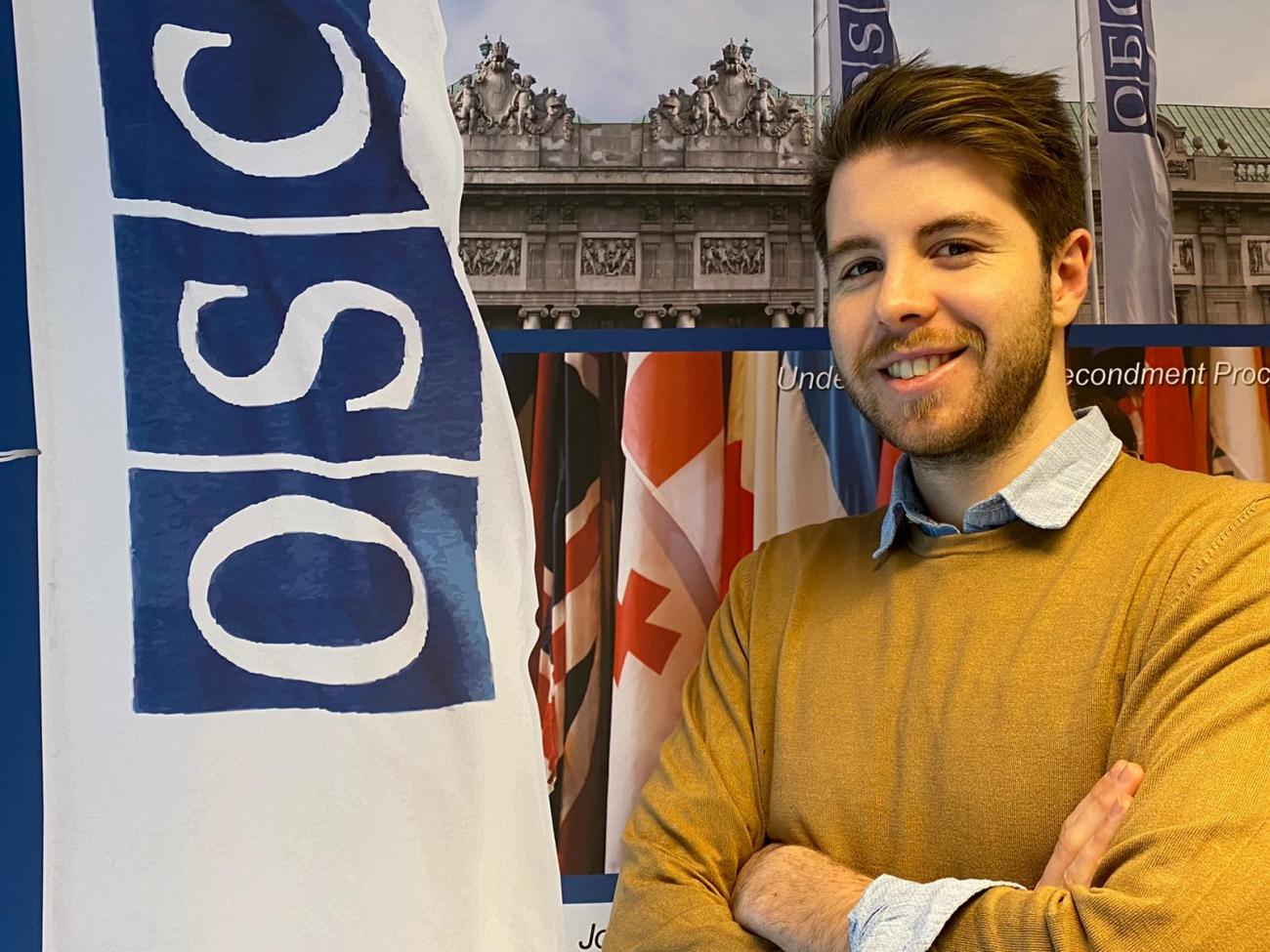 I am a young psychologist from Andorra specialized in Human Development and Academic Management. Thanks to my studies in Barcelona and Utrecht, my experience as a researcher in Colombia and other short-term assignments in different places around Europe and the United States, I had the opportunity to nurture myself in a very diverse and multicultural atmosphere. Those experiences, alongside with a strong engagement with peace and activism, boosted my interest in International Organizations. Then, I discovered the OSCE and its comprehensive approach to security and commitment to achieve gender parity and geographical representation from staff from across participating States and became interested. It took some time and a national selection process, but I finally was successful in being nominated for the JPO Programme by the Andorran authorities. I remember how joyful I was when I received the notice!
I am currently working with the Recruitment Unit in the Department of Human Resources (DHR). Here, I am working side by side with an outstanding team from whom I am learning many relevant aspects related to this field. For instance, I enjoy being the Secretary to the Board during the multiple Interviews scheduled on a weekly basis, or organizing bilateral meetings with the pS Delegations in order to encourage them to nominate potential candidates while informing them about the Secondment Process, their current employees' stats and the upcoming vacancies. In addition, there is a large range of other tasks where I can use and improve my creative, administrative, marketing, writing and networking skills. In fact, I am happy that my supervisors support me to attend relevant courses, workshops and conferences that are boosting my professional career (like German lessons at the Secretariat or my participation at the OSCE-wide Youth Forum in Bratislava).
In March 2020,  I will be deployed to Belgrade, to the Mission to Serbia's Democratization Department. Personally, I am so honored to have been selected for this position since this mission is mandated to assist the authorities and civil society with democratic development and human rights protection. Among other tasks,  I will be promoting youth inclusiveness and participation, combating against hate crime through various OSCE commitments, enhancing women's empowerment and addressing gender mainstreaming in partnership with Serbian institutions and civil society." Indeed, I feel so motivated to start the field operation assignment since those matters passionate me! Moreover, Serbia is a very interesting country from a political, historical and humanitarian perspective; I am sure that this experience will significantly help me understand how to address the South-Eastern European key development issues while collaborating with a competent and experienced OSCE team.
The impact of international civil service in someone's career is unrivaled. If you wish to join the OSCE, be ready to collaborate with international colleagues and diverse stakeholders, to have access to exceptional learning and development opportunities, and to make a real difference in people's lives. If you are a potential applicant, I would advise you to be updated on the latest global news, and to network as much as you can. Finally, if you are an innovator, try to adjust to the established framework without losing sight of your best initiatives!
To learn more about OSCE job opportunities, you should also check some of the resources I helped develop during my time at the Recruitment Unit, such as the Webinar Outreach Programme and the Infographics on 10 Steps to Recruitment at the OSCE at jobs.osce.org .